Off Al Wahda Road, West Bay, PO Box 22178,

Doha, Qatar

Tel:

+974 4015 8888
The Square
An exciting all-in-one destination for food and entertainment that brings together a variety of dining experiences under one roof. The Asian Kitchen, The Market Hall, and The Bar offer an opportunity to taste authentic international cuisine whilst getting entertained by engaging kitchens, warm welcoming staff and incredible architectural design.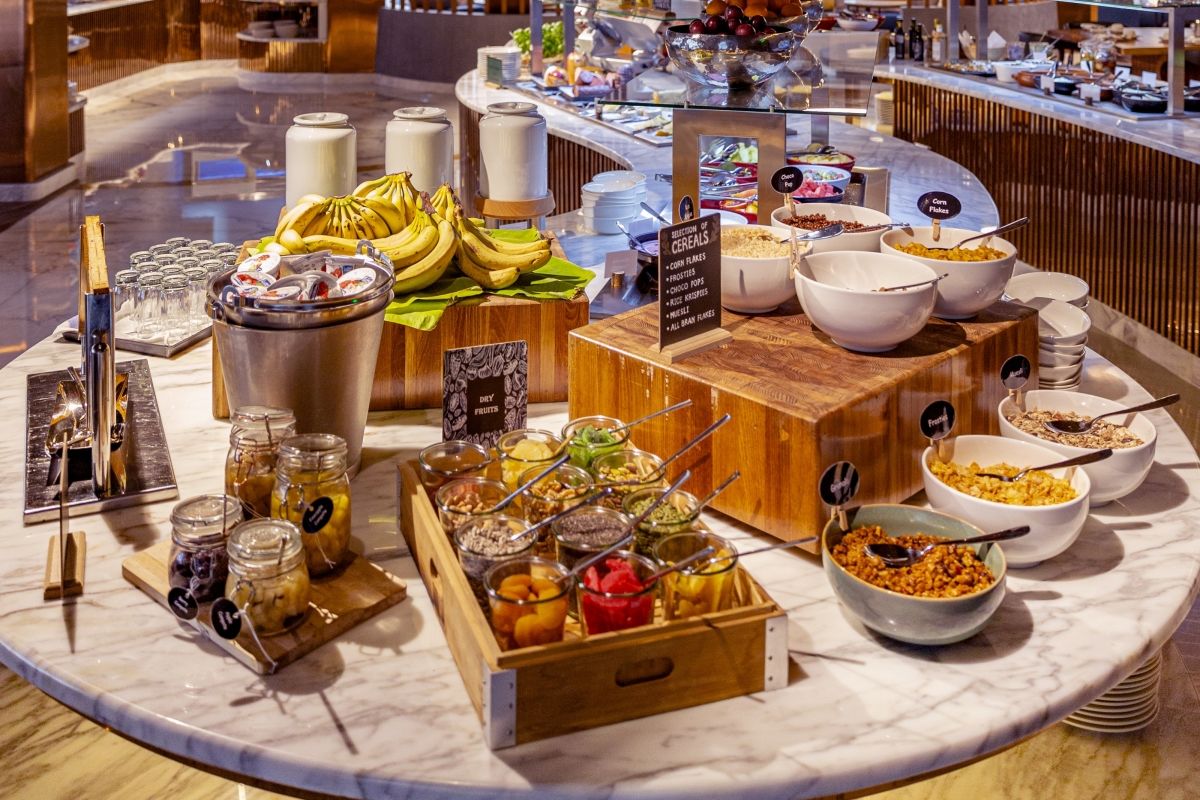 Daily
Breakfast
Start your morning with an outstanding selection of dishes from around the world.
Enjoy our ultimate breakfast experience at The Square before you begin your day in the city.
@thesquaredoha
Daily | QAR 125
weekdays 6:30am - 10:30am
weekends 6:30am - 11:00am
Read more
Less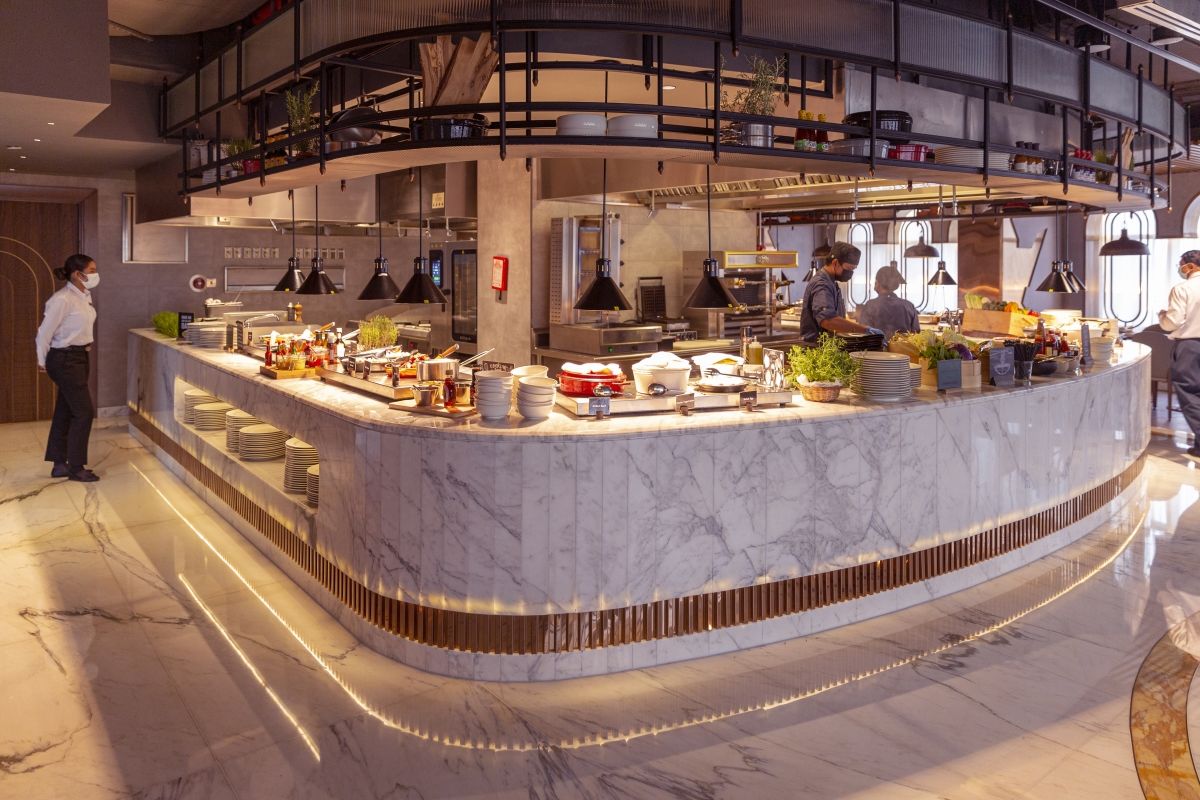 The Market Hall
Food Market Hall is a hub for innovative culinary dining experiences through interactive live cooking stations that serve freshly prepared dishes. Enjoy an interactive and fun dining experience with our chefs preparing food in front of you and multiple stations to choose from, so you can find your favorite meal to satisfy your appetite and enjoy with friends.
Read more
Less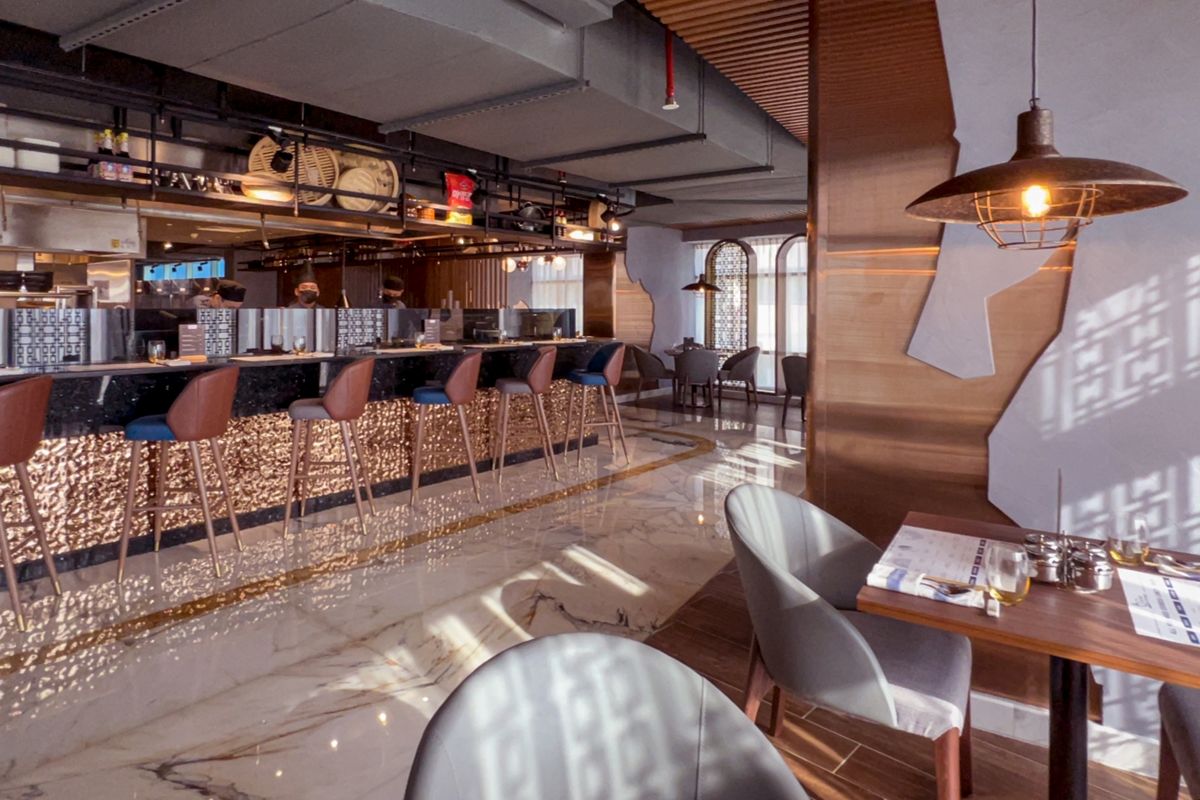 The Asian Kitchen
Authentic multicultural-Asian cuisine that gives you the opportunity to explore the culinary traditions found throughout Asia all in one place. Our Asian Chefs and service staff are specialists in preparing and serving all the Asian food and beverages, from treasured Thai classics to Korean fare representing Asia's rich and diverse heritage with a modern twist to stimulate your taste buds.
Read more
Less
Review Us